Built upon the limestone rocks of Bermuda is a story about friendship and a steadfast passion for style...Coral Coast Clothing.
Like the rugged coral reefs that surround and protect Bermuda, this stunning landscape and an island upbringing have inspired Coral Coast Clothing.
We're the type that dive off cliffs on Sunday afternoon and show up looking sharp for the Monday morning board presentation. That's the lifestyle Coral Coast Clothing embodies. We bring that same work hard, play hard mentality into our products to ensure you look buttoned up even when your aim is for an untied coastal lifestyle. Our shirts are tailored to provide a modern fit, tapered through the body but with a little extra roominess so you can rock our button downs no matter where life takes you.
---
THE MEN BEHIND THE CORAL COAST BRAND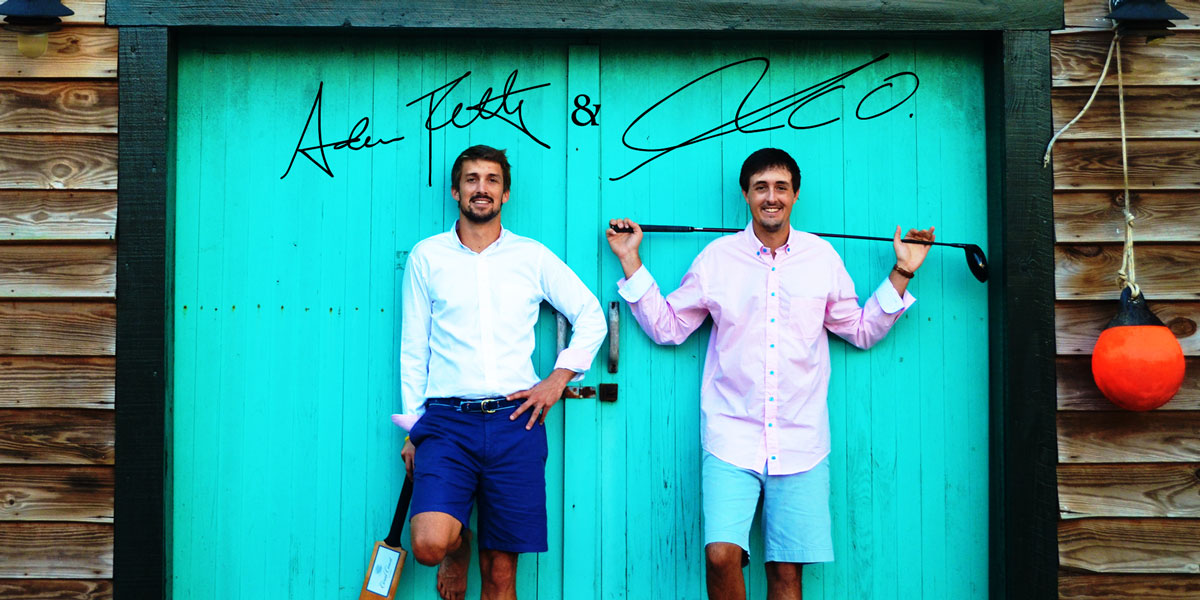 We understand exactly why the coastal lifestyle is the ultimate goal – we left the 9-5 grind with the desire to create adaptable men's clothing that encapsulated the traditional Bermudian business attire without sacrificing style and comfort. It's raft ups. It's a Dark & Stormy (or two). It's golfing with old friends. It's what makes the weekends worth living for.
We offer men's button down shirts, ties and hats, polos and swim trunks all designed for the Bermuda lifestyle but that will look classy on any coast. We've built into our products the same caliber of design constructed into the authentic Bermudian architecture and we've let the island's hard-edged, beautiful landscapes inspire us. You'll find some of what makes Bermuda so distinctive in the quality and exceptional details of our products from our sleek, triangular Angelfish logo to the fish-hook shape of the island printed on our hats and the colours that constantly resonate with both locals and visitors alike – from our pink sand (yes, real sand does wear pink!) to the candy coloured houses to the water that will literally take your breath away. You'll find these details in our buttons, our fabric, our prints and everything that emphasizes looking good but also feeling great.
At the end of the day, the island and all the beauty it holds is dear to our hearts and we've created the gear that effortlessly captures the spirit of our coastal life. We didn't make the rules and so we're definitely not the type to live by them. Who's to say a guy can't wear khaki shorts with a blue blazer? Who's to say a guy can't drink margaritas with a strip steak? Or eat fish tacos with a glass of red wine, for that matter? Who's to say a guy can't love links golf at Chicago Golf Club and still love playing in the canyons of Bel-Air Country Club? Who's to say a guy can't love swimming in a fresh water lake and surfing in a salt water ocean? And who's to say a guy can't love his family and friends just as much on the west coast as he can in the midwest?
Certainly not us…
---
SOME INSIGHT FROM SAM AND ADAM
The name comes natural to us. Coral signifies our love for the reefs that surround the island. The coral reefs mean everything to Bermuda; they protect us. They are the first line of defense and last layer of beauty.

Coast signifies the stunning sprawling coastline of Bermuda. From the beautiful houses, blue ocean and pink beaches, colours are everywhere. The coast has inspired our nautical lifestyle and everything that comes with it.
Coral Coast Clothing, combines all of the characteristics that make up the Bermudian culture: beauty, passion, casual sophistication.
---
THE CORAL COAST CLOTHING LOGO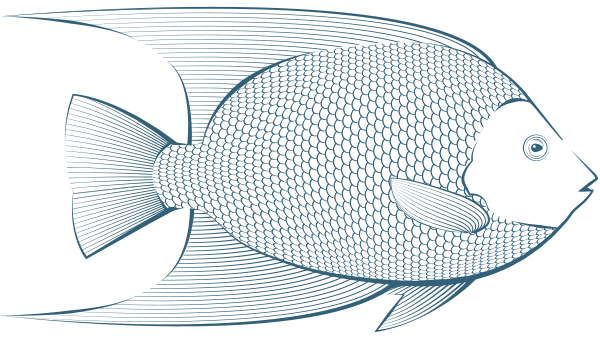 Bermuda Blue Angelfish
(Holacanthus bermudensis)
We were privileged to grow up on an island surrounded by beautiful ocean. Countless hours were spent around the coral reefs, which are heavily populated with the Bermuda Blue Angelfish. Triangular in shape, this fish resides primarily in tropical climates at depths of 5-25m. Known to be graceful, fearless and inquisitive, the Bermuda Blue Angelfish is universally recognized for its bright colors and patterns.
We literally share a back yard with these fish, and our admiration for them was the inspiration for our logo. Through thoughtful design and development, our logo was created to honor the unity of a timeless lifestyle, attention to detail and subtle sophistication. It only seemed right to name our noble representative, and we call him Wilfred.